TAP's Database of Public Art Practices in Lebanon
Our Database of Public Art Practices is an on-going research project archiving public art interventions that have taken place in Lebanon from 1980 to present day.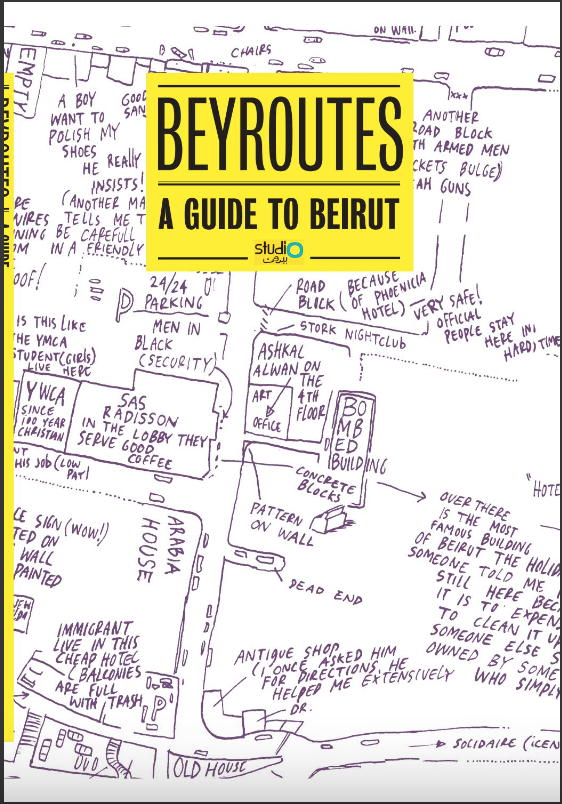 The unofficial guide to Beirut
Studio Beirut
The destination of this guidebook is Beirut, one of the grand capitals of the Middle East. Beyroutes presents an exploded view of a city which lives so many double lives and figures in so many truths, myths and historical falsifications that for navigating its streets and its corners you need a whole new set of rules of engagement. Visiting the city with this intimate book as your guide makes you feel disoriented, appreicative, judgemental and perhaps eventaully reconciliatory.
Date:
2009
Location:
Online
Medium:
Publication, performance
Material:
N/A
Section:
Contemporary
Duration:
Temporary
Tags:
Social practice Participatory art
Authorizations:
N/A
Commissioner:
Artist-led initiative