TAP's Database of Public Art Practices in Lebanon
Our Database of Public Art Practices is an on-going research project archiving public art interventions that have taken place in Lebanon from 1980 to present day.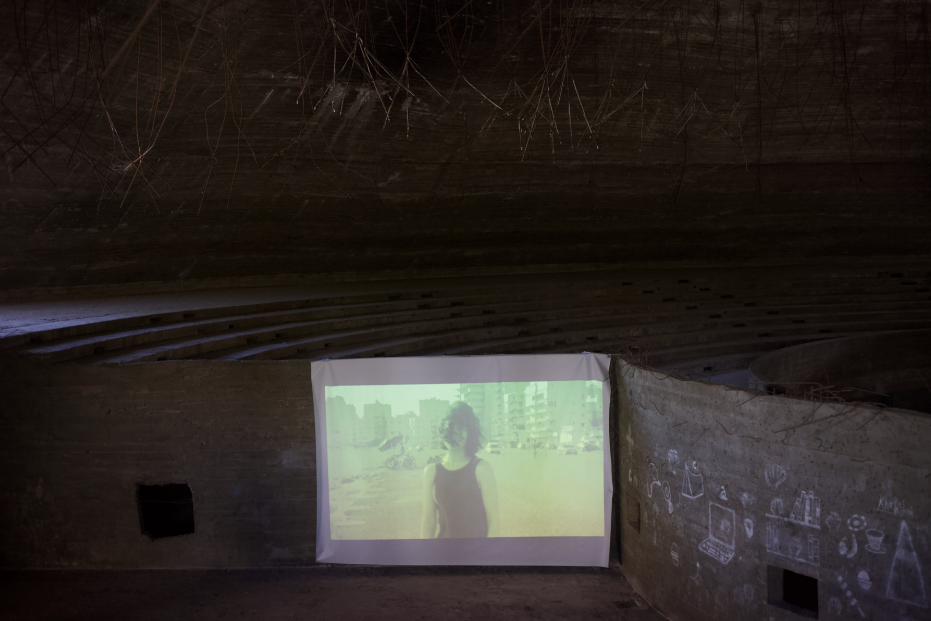 Under the jetty
Dorine Potel
Under the jetty is strongly inspired by the dystopian film "The Jetty" (1962) directed by Chris Marker which was produced few years before the arrival of the architect Oscar Niemeyer to Tripoli. Shot between Mina and Tripoli, this video work represents an ideal situation that could not become a reality, by blending the classical, the documentary, and the imaginary visual languages in order to raise and produce new interpretations. This video, shot without a soundtrack, is a reference to the unfinished project of the fair.
| | |
| --- | --- |
| Date: | 2018 |
| Location: | Rachid Karame International Fair |
| Medium: | Installation |
| Material: | Video |
| Section: | Contemporary |
| Duration: | Temporary |
| Tags: | Displayed in public |
| | |
| Framework: | Day 1 |
| Authorizations: | Municipality of Tripoli |
| Commissioner: | Day 1 |