TAP's Database of Public Art Practices in Lebanon
Our Database of Public Art Practices is an on-going research project archiving public art interventions that have taken place in Lebanon from 1980 to present day.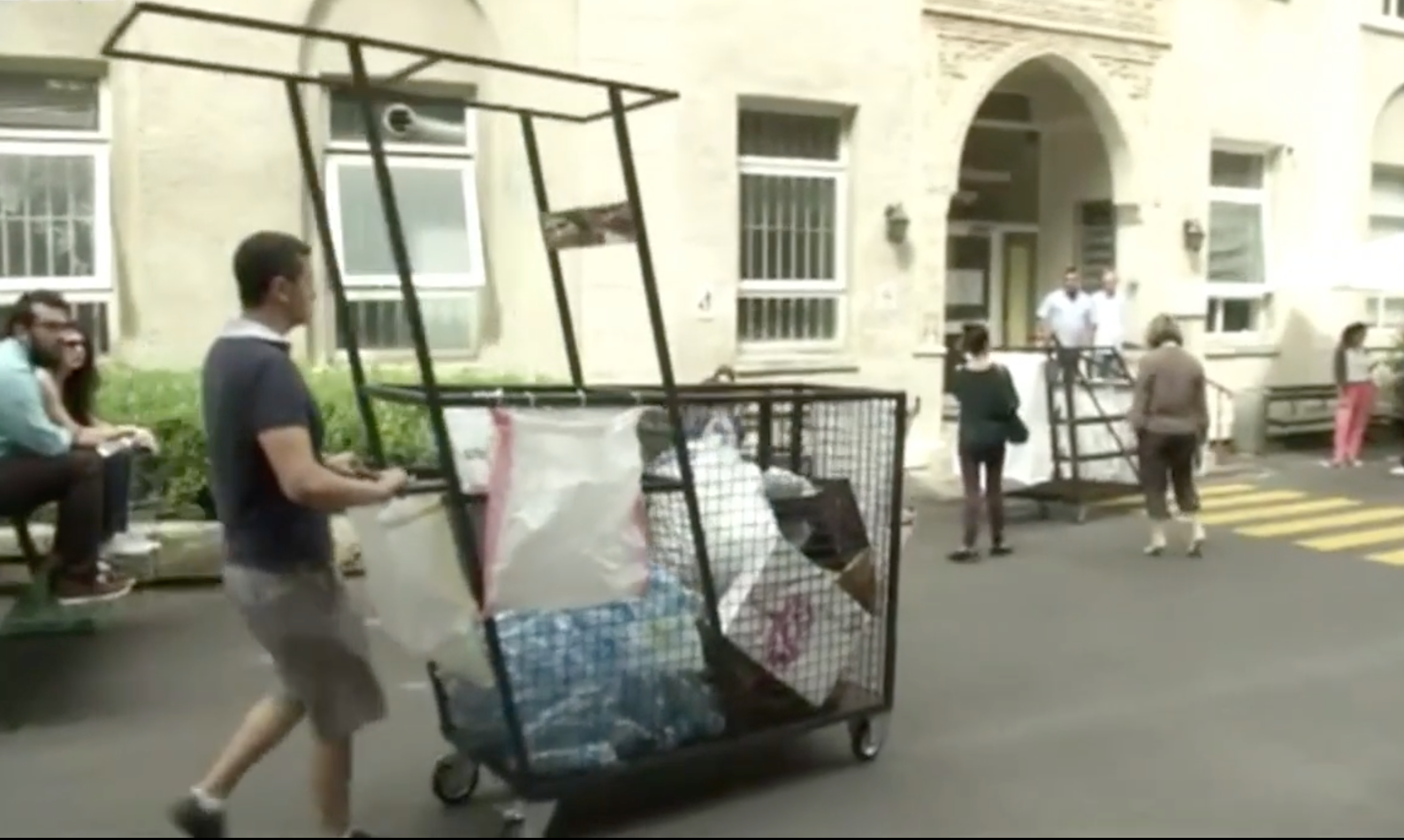 Homeless home
BePublic
In the last vertical studio conducted in 2014, our students won the regional holcim awards for sustainable construc- tion: next generation: 4th prize (7000 $ & a trip to new york city). the second part of the studio required groupsof students, within a limited given budget of 250$ per cart, to build three different carts for collecting and recycling waste, the project got the attention of several ngos and full coverage from local news as well as bbc world news,making into the most-viewed headlines. we were the precursors on waste recycling, management, and awareness, with the event listed as one of aub's achievements in the year 2014. the students' carts are still circulating in bourj hammoud. "the aim was and still is to demonstrate to the municipality, ngos, or even private stakeholders that an active role in engaging the city can become a reality. in this manner, regardless of its scale, the architectural object becomes a tool with which to challenge our understanding of built space and the way that built space should be accomplished and offered to its users, thus directly addressing the ethics of our discipline". Rana Haddad with Romy El Sayah, Yara Rahme, Marilynn Antaki, Christina Attiyeh, and Mira Boumattar.
Date:
2014
Location:
N/A
Medium:
N/A
Material:
N/A
Section:
Contemporary
Duration:
Temporary
Tags:
Site-specific intervention
Authorizations:
Artist-led initiative
Commissioner:
N/A