TAP's Database of Public Art Practices in Lebanon
Our Database of Public Art Practices is an on-going research project archiving public art interventions that have taken place in Lebanon from 1980 to present day.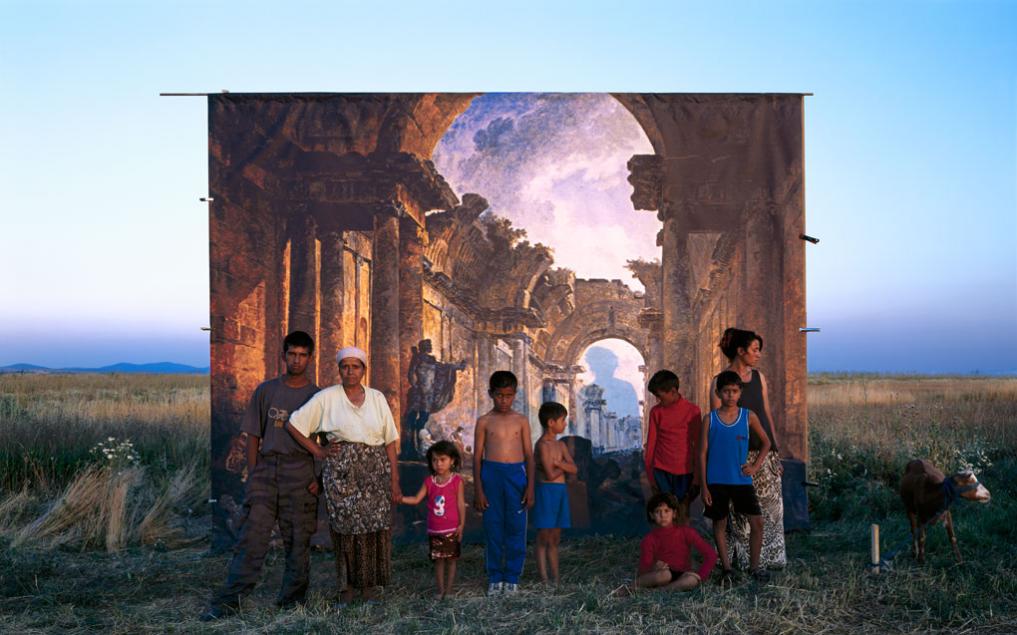 La Grande Galerie
Danica Dakic
In the La Grande Galerie series (2004), pictures from the Louvre become the subject of a restaging. The typical clichés associated with "gypsies" found in Georges de La Tour's The Cheat (1625) and Nicolas Régnier's The Fortune Teller and Hubert Robert's Vue imaginaire de la Grande Galerie du Louvre en ruines (1796) is inserted into the negation of a bucolic landscape with Romanian war refugees.
| | |
| --- | --- |
| Date: | 2004 |
| Location: | Baalbeck |
| Medium: | Installation |
| Material: | Photographs |
| Section: | Contemporary |
| Duration: | Temporary |
| Tags: | Displayed in public |
| | |
| Framework: | The Silent Echo |
| Authorizations: | Municipality of Baalbeck |
| Commissioner: | Studio Cur/Art |