TAP's Database of Public Art Practices in Lebanon
Our Database of Public Art Practices is an on-going research project archiving public art interventions that have taken place in Lebanon from 1980 to present day.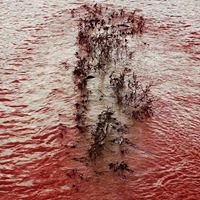 The disquiet
Ali Cherri
Earth-shattering events are relatively par for the course in Lebanon, with war, political upheaval and a number of social revolts. While the Lebanese focus on surface level events that might rock the nations, few realize that below the ground we walk on, an actual shattering of the earth is mounting. Lebanon stands on several major fault lines, which are cracks in the earth's crust. The film investigates the geological situation in Lebanon, trying to look for the traces of imminent disaster.