TAP's Database of Public Art Practices in Lebanon
Our Database of Public Art Practices is an on-going research project archiving public art interventions that have taken place in Lebanon from 1980 to present day.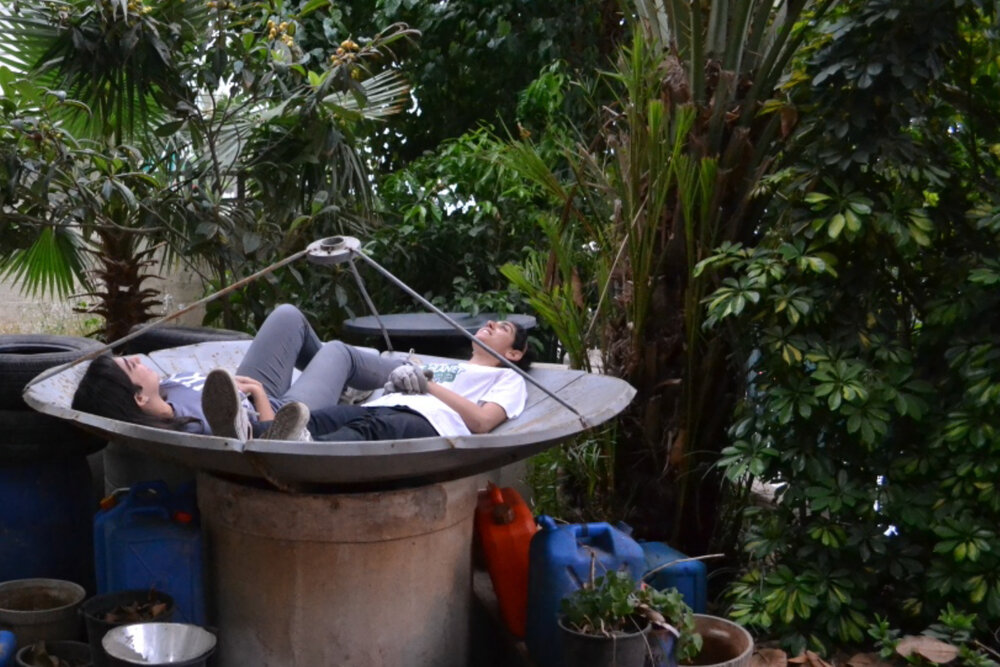 Out of place
BePublic
"Out of place: a public escape that is suspended in time" is based on a subtle intervention within the garden of an elevated abandoned historic house, set back from the road with a view towards the mediterranean. the installation of a brightly colored steel staircase on the sidewalk encouraged the curious passers-by to climb up towards the soon to be demolished house. the staircase connected visitors to a path consisting of water tanks found on the site, leading to the garden and a seating area made from recycled satellite dish surrounded by a continuous surface of bamboo. visitors to out of place were invited to sink into the seat. from that exact point and angle, the road, the city and its urban furniture disappear behind the existing trees and fence creating an uninterrupted surreal and magical horizon from the city-seat towards the sea. suddenly the observer notices that spaces within the city can interact visually with the sea creating picturesque breathing spaces. Rana Haddad with Sirena Varma, Rafa Farhat, Wael Mashini, Lara Machlab, Lara Zakhem.