TAP's Database of Public Art Practices in Lebanon
Our Database of Public Art Practices is an on-going research project archiving public art interventions that have taken place in Lebanon from 1980 to present day.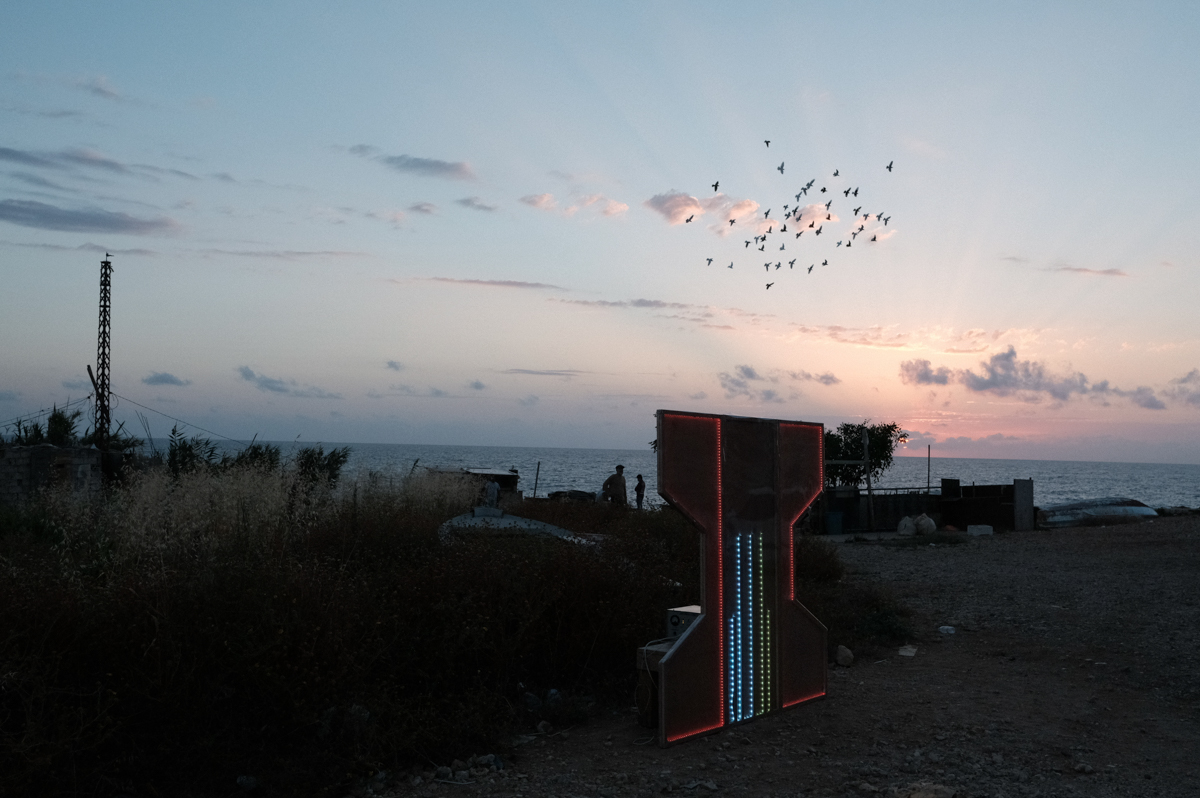 Partially Occupy Darkness
Ghassan Maasri
"Today, as soon as it gets dark, Dalieh feels unsafe as virgin nature should be: pitch dark at night, dead quiet and far from any urbanization. Why did the lights go off? Why is no one living down there anymore?" During four days, different areas of Dalieh were activated at night with a mobile and independent light box. People were invited to take part in activities like fishing, staring at the stars or claiming that "the revolution is won", thus creating new memories based on the site's potentials and narratives.
| | |
| --- | --- |
| Date: | 2017 |
| Location: | The Dalieh of Raouche |
| Medium: | Installation, Sculpture, Urban Furniture |
| Material: | Remote controlled color changing LED strips, wood, glass, 12V battery |
| Section: | Contemporary |
| Duration: | Temporary |
| Tags: | Site-specific intervention Social practice Participatory art |
| | |
| Framework: | Dalieh Watch Day |
| Authorizations: | The Municipality of Beirut |
| Commissioner: | TAP, the Civil Campaign to Protect the Dalieh of Raouche |