TAP's Database of Public Art Practices in Lebanon
Our Database of Public Art Practices is an on-going research project archiving public art interventions that have taken place in Lebanon from 1980 to present day.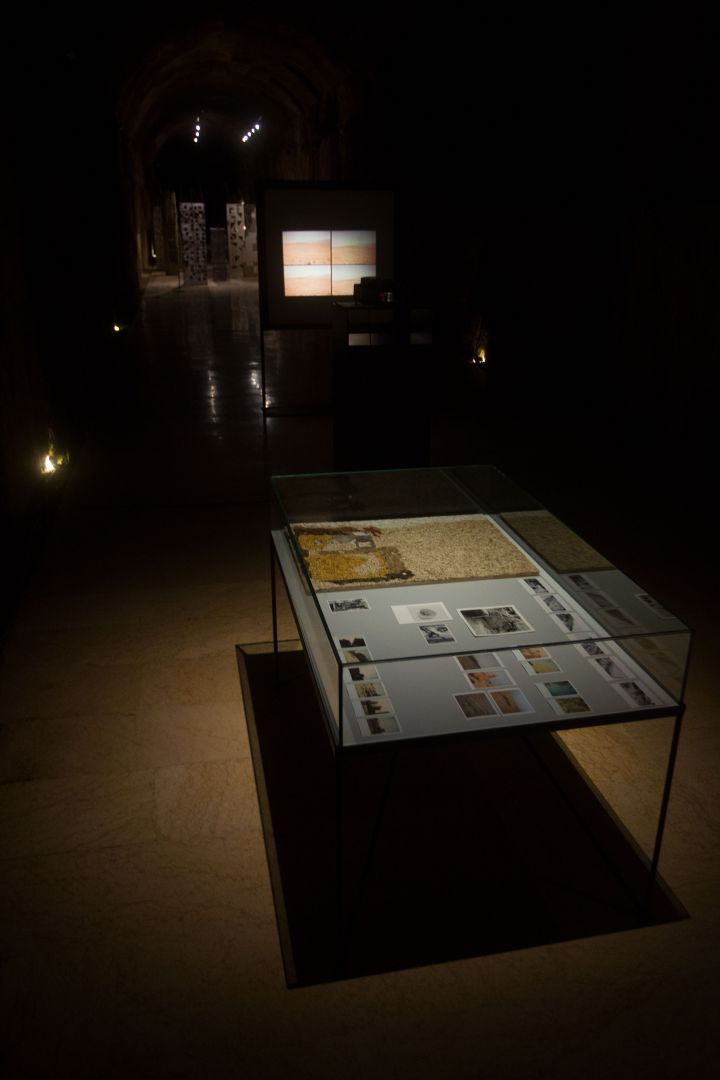 Risk
Paola Yacoub
Paola Yacoub's mixed medium installation is part of a long-term investigation of Beirut's ever-changing landscape and simultaneous reliance on the past. The polaroids, prints, and mosaic exhibited in the vitrine are in dialogue with the footage projected questioning the state of Beirut city which remained unexploited at the end of the war.
| | |
| --- | --- |
| Date: | 2016 |
| Location: | Baalbeck |
| Medium: | Installation |
| Material: | N/A |
| Section: | Contemporary |
| Duration: | Temporary |
| Tags: | Displayed in public |
| | |
| Framework: | The Silent Echo |
| Authorizations: | Municipality of Baalbeck |
| Commissioner: | Studio Cur/Art |