TAP's Database of Public Art Practices in Lebanon
Our Database of Public Art Practices is an on-going research project archiving public art interventions that have taken place in Lebanon from 1980 to present day.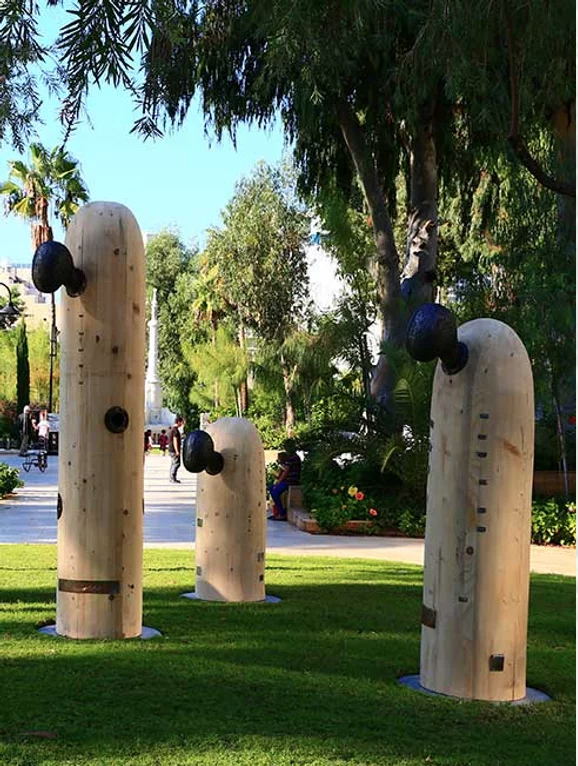 Totem
Ghassan Zard
Combining polished wood, aluminum and raw steel, Zard creates a bestiary of forms, interpreting the anatomy of reality to recreate a personal mythology. Beyond the shape, something tries to come to the surface, the naked wood, full of life, is stapled with a rigorous but intermittent violence. It seems to contain a body in the making, a tacit entity yet extremely present, waiting in the heart of every piece.