TAP's Database of Public Art Practices in Lebanon
Our Database of Public Art Practices is an on-going research project archiving public art interventions that have taken place in Lebanon from 1980 to present day.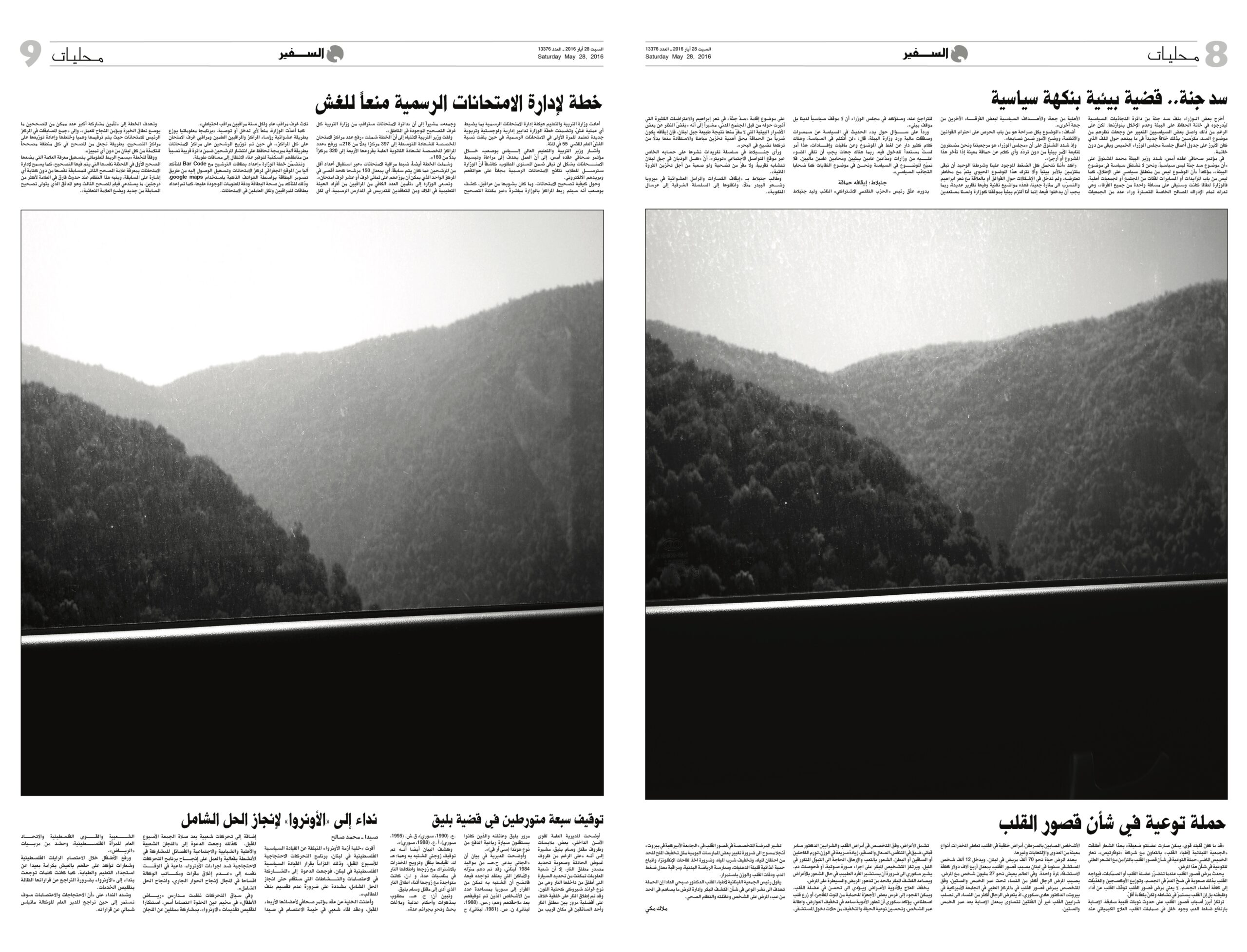 A Missing View – A Slow Fade
Daniele Genadry
Daniele Genadry's work places two almost identical images side by side, allowing what was originally a single transformation of reality to image to be split into two simultaneous moments. It invites the viewer to witness a slow disappearing act.