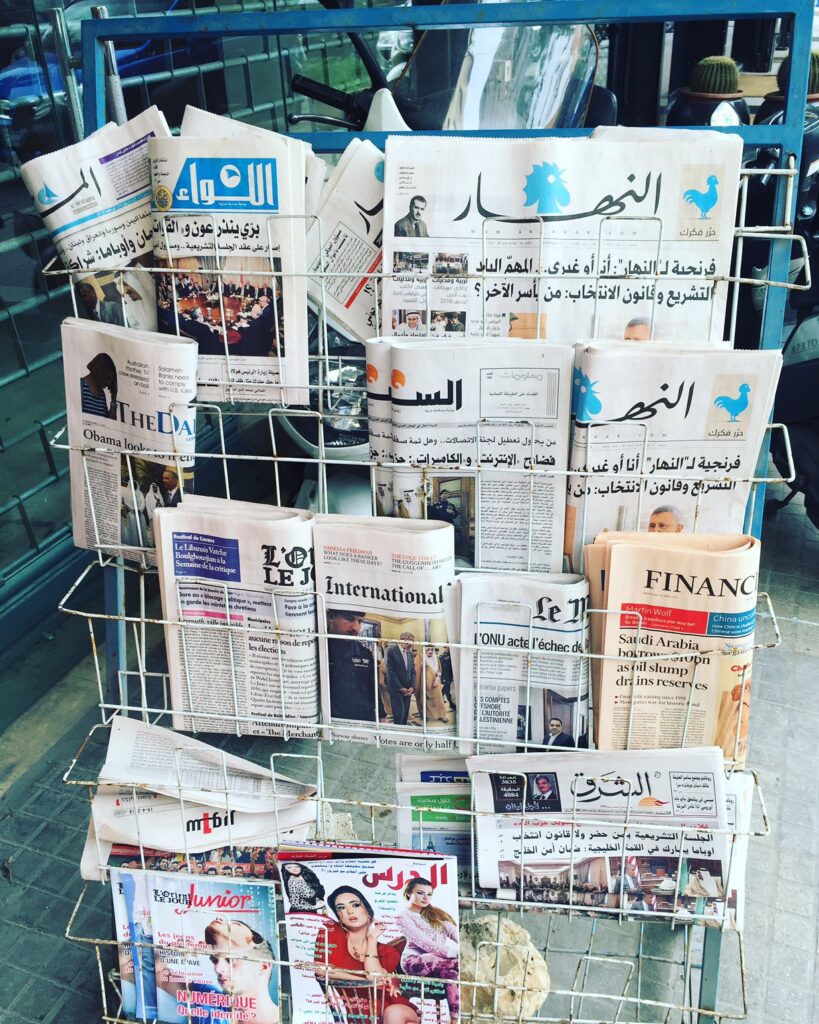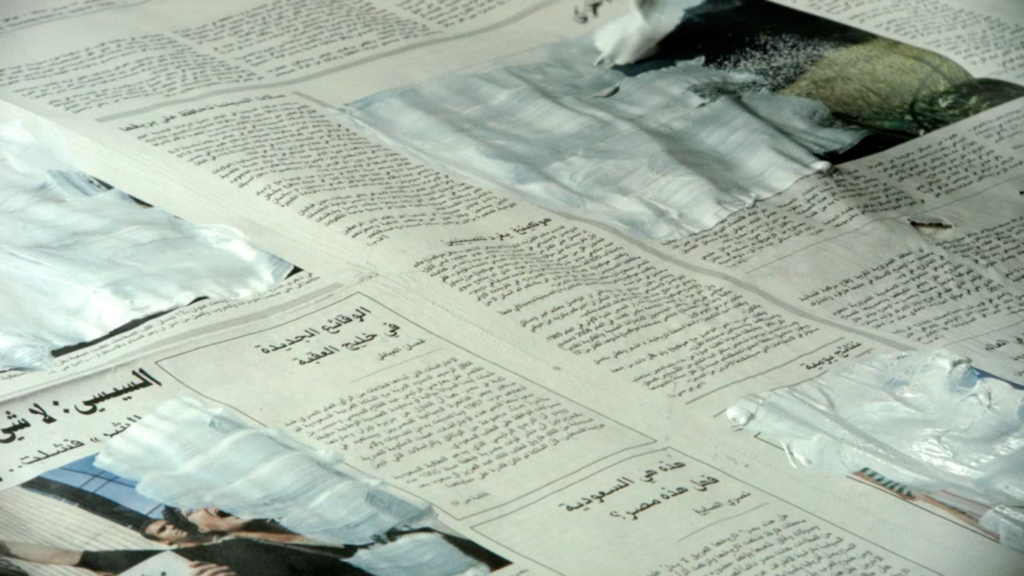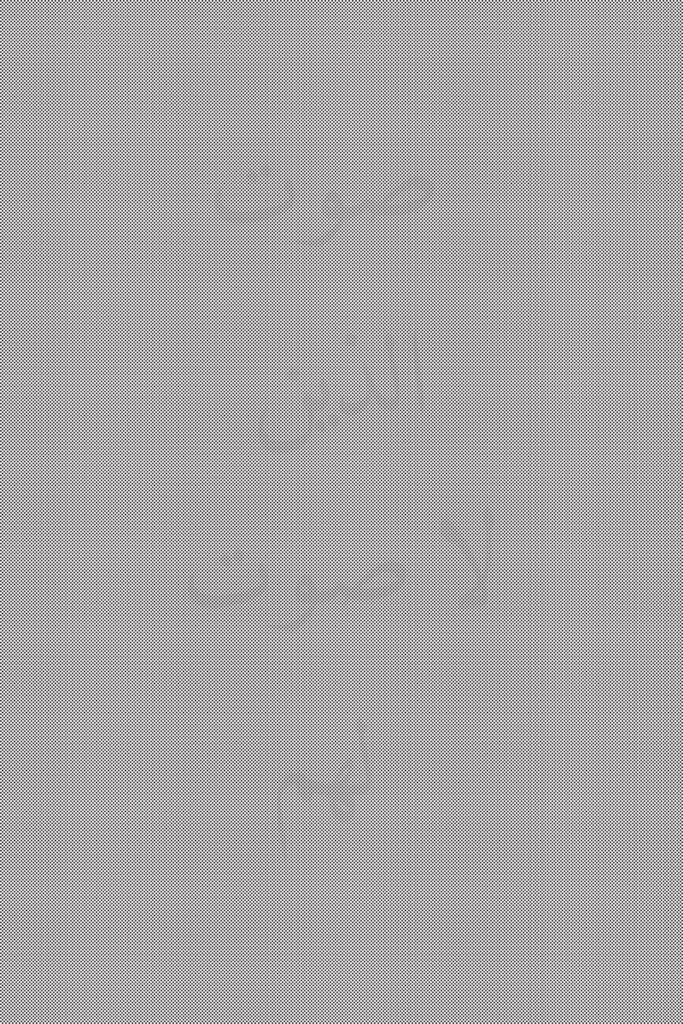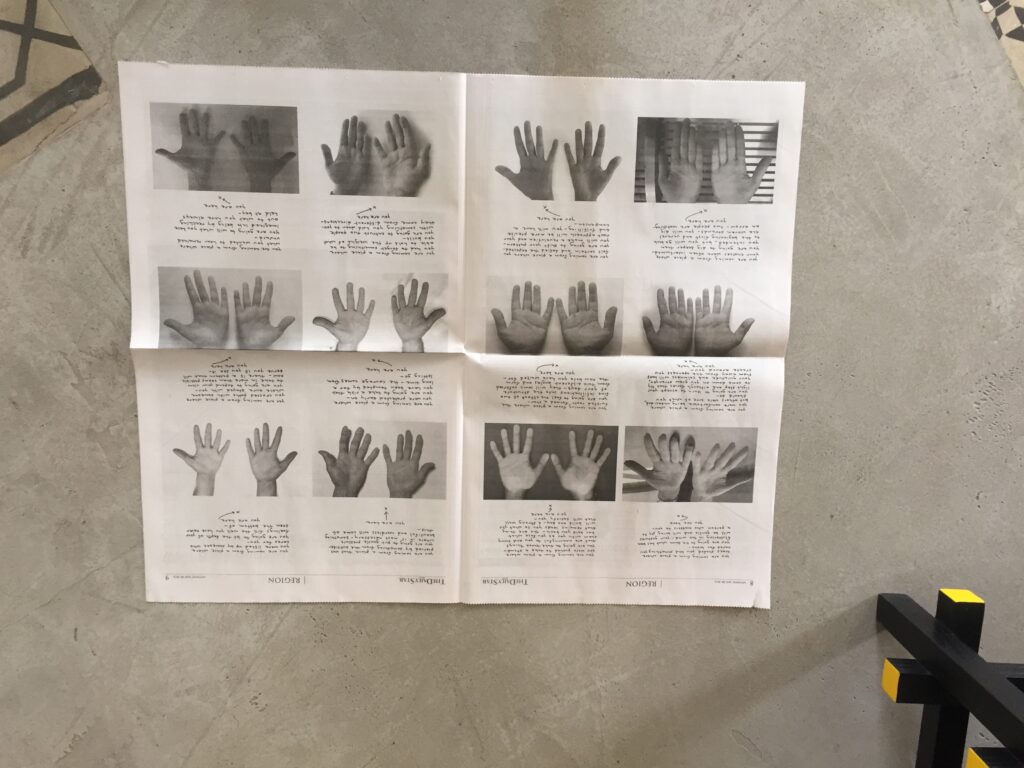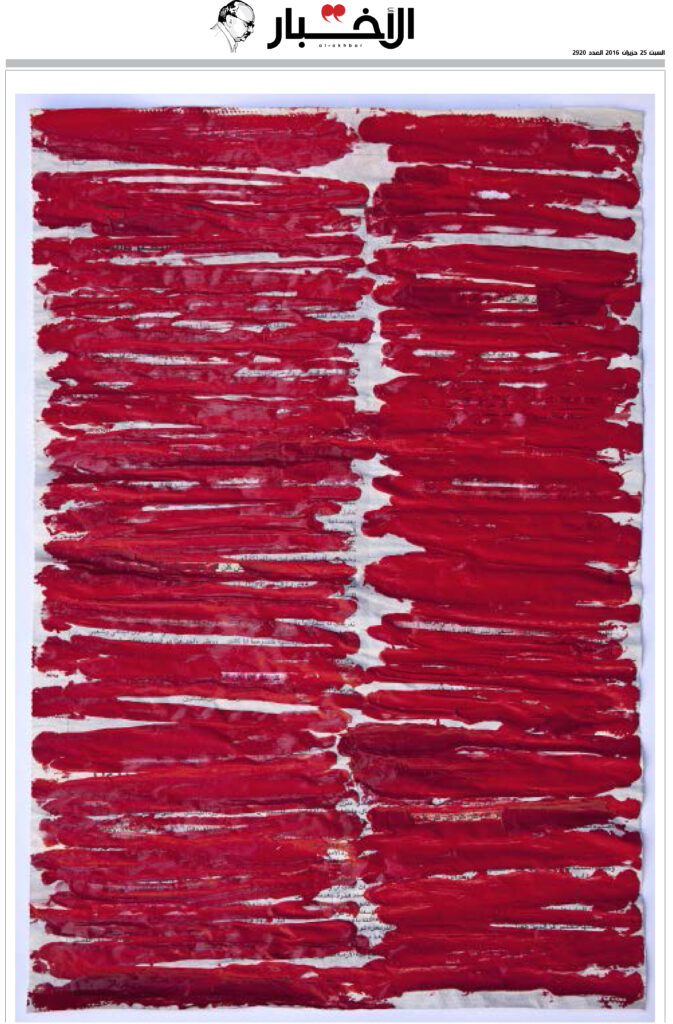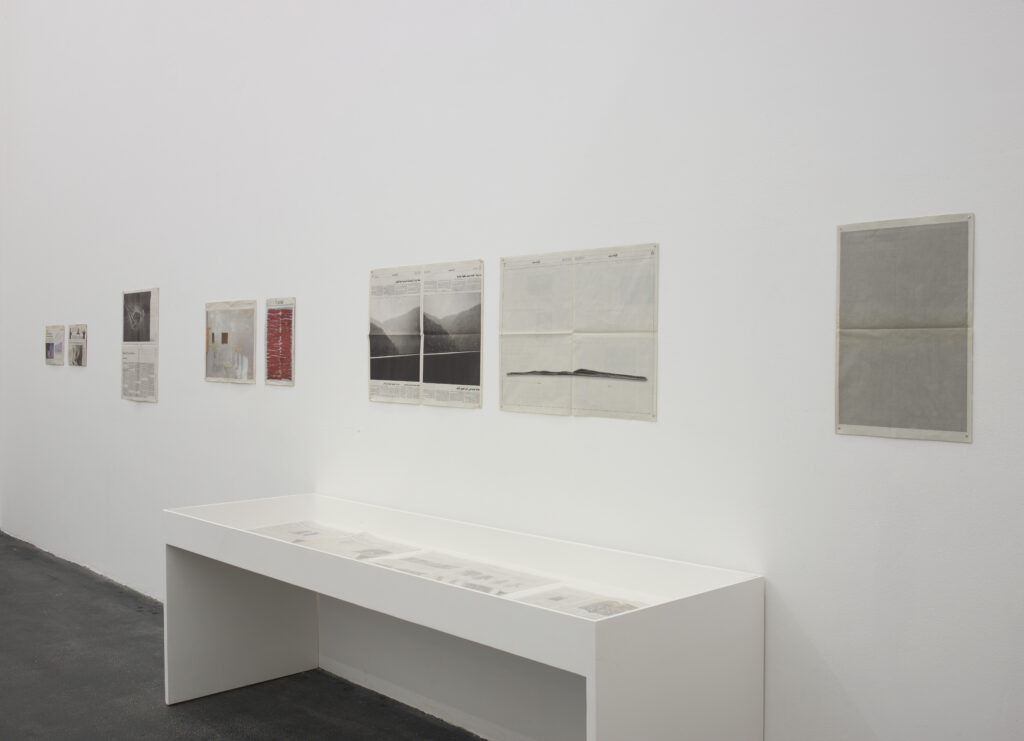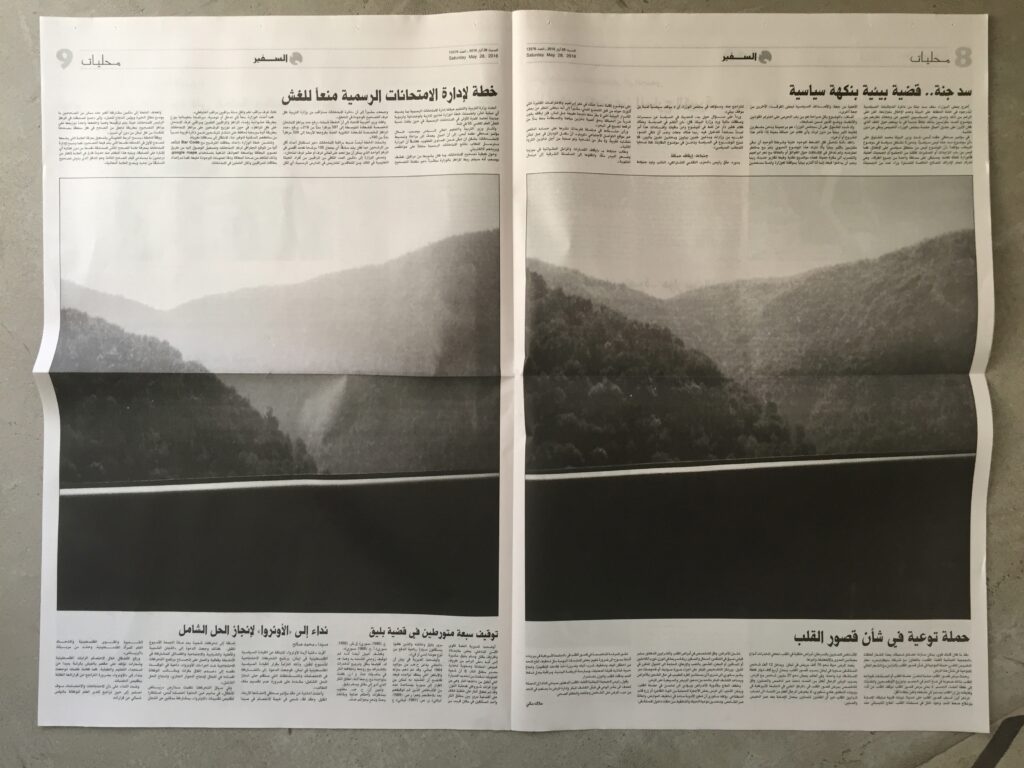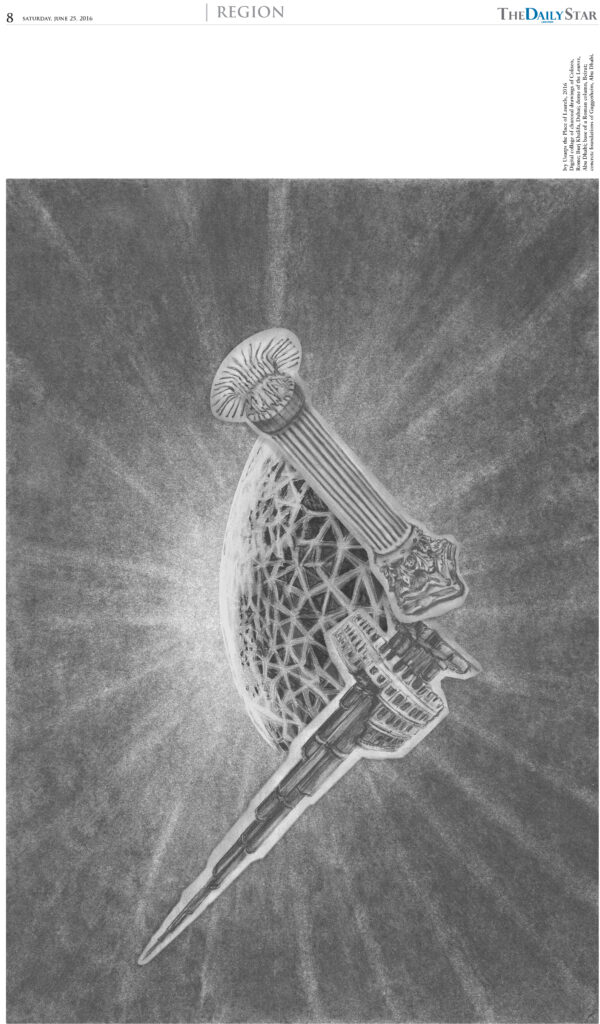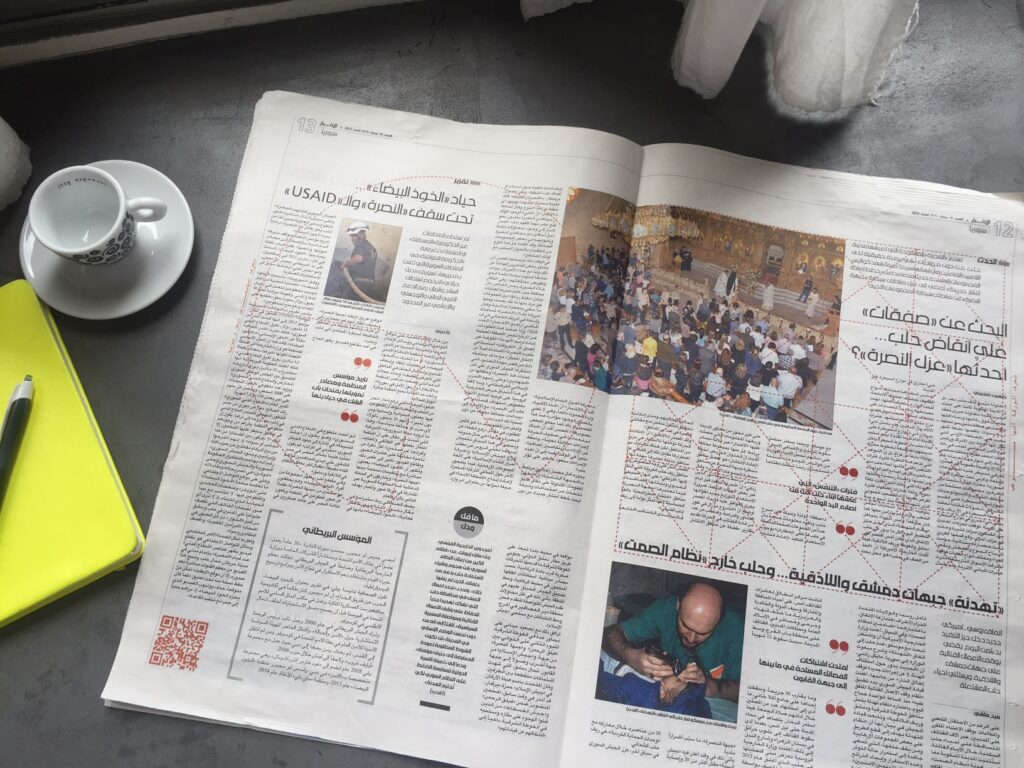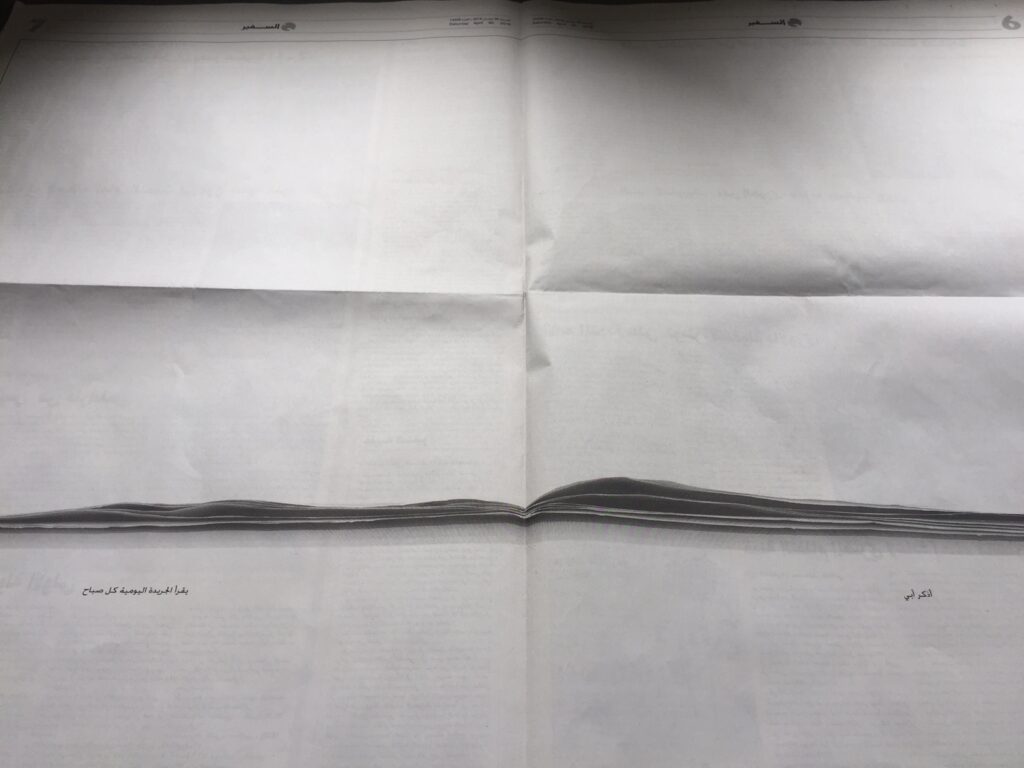 Works on Paper
Public Art Commissions
April – June 2016
Local newspapers in Lebanon
Explore the Interventions
Learn More
Works on Paper is a series of artist interventions in four Lebanese newspapers – Assafir, Al Akhbar, The Daily Star, and L'Orient Le Jour.
The Association for the Promotion and Exhibition of the Arts in Lebanon (APEAL) with the contribution of Temporary Art Platform commissioned twelve artists (Annabel Daou, Ahmad Ghossein, Daniele Genadry, Omar Fakhoury, Walid Sadek, Raafat Majzoub, Gilbert Hage, Ilaria Lupo, Caline Aoun, Sirine Fattouh, Haig Aivazian, and Nada Sehnaoui) to reflect upon the space and the physicality of the newspaper as a space for engagement with the public. On the last Saturday of the month – April, May & June 2016 – each newspaper printed one artist intervention within their pages.
The newspaper allows the coming together of content and form. These interventions reconsidered the associations the public may have with this popular everyday "space" and present a range of forms and dimensions that respond to, challenge, or alter the media. Once printed, these artist interventions allowed the public to claim ownership of the work as a tangible object that they can alter, use, and respond to.
The papers' broad local distribution channels offered the artworks to circulate to a wider audience outside of the conventional realm of the arts, creating a greater potential for community engagement.
Participating Artists
Artist Interventions